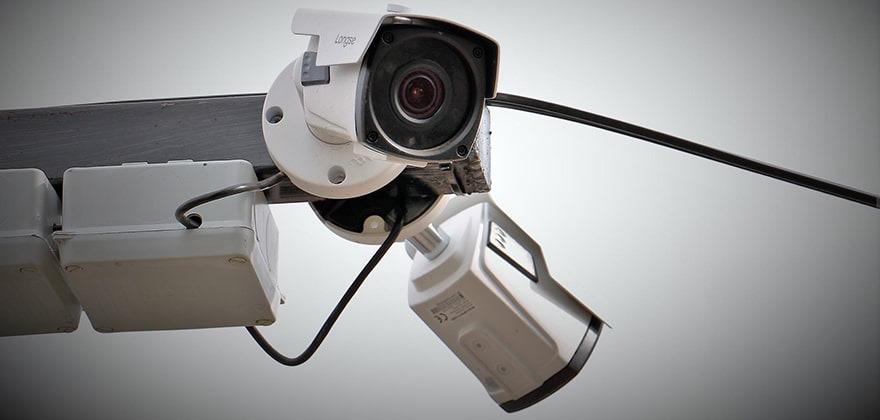 If you're planning a trip with your near and dear ones but fearing the safety of your home in your absence, fret not! With technological advancements today, the security of your house is no longer a matter of concern.
We suggest you get your hands on the best-in-class Wi-Fi CCTV cameras to keep your house safe. You may argue that you already have a security guard at your society gate. But an additional layer of security won't hurt right?! Plus, a CCTV camera system can also help you in multiple ways.
Want to know how? Here are all the features that you can get from a CCTV camera.
Features of a state-of-the-art CCTV camera
Full HD video recording of your entire premises so that you can always review the footage later in case of any concerns.
Wi-Fi-enabled CCTV cameras pose a strategic advantage over regular ones as well. You can use features such as Live View on them, where you can see what is happening in your home from your smartphone in real-time.
You can easily differentiate between the types of CCTV camera systems in your home. For example, the sticky cameras have a magnetic base, which enables you to basically pick them up and place them anywhere. Whereas the 360-degree cameras cover all the areas in your room, leaving no space for any blind spots. On the other hand, an outdoor CCTV camera with an IP rating can withstand various seasons and help you see what is going on outside your residence.
Smart tracking technology that follows the movement of a subject across the room.
Privacy shutters help you make the most of your private time in your residence. You can use this feature when you do not want the CCTV camera system to monitor your private moments.
Two-way talk technology enables you to talk to the other person at the end of the camera.
Night vision technology to help you secure your home, even in the darkness of night.
These are only a handful of features that you can get with your CCTV camera system. There can be many more too, but that will depend on the CCTV security system that you install in your home. If you like the features that you see here and want an indoor sticky or for instance, the Airtel 360-degree camera or even an outdoor security camera, then you should have a look at the products from Airtel Xsafe.
Make the most of your security with Airtel Xsafe
Airtel Xsafe offers one of the most complete solutions when it comes to securing your home. Therefore, whether you are on a leisure or even a business trip, your security needs will always be prioritised. Want to know more about Airtel Xsafe, the Xsafe plans, the various cameras and their prices? Visit the Xsafe website and find out!